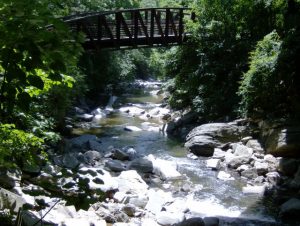 There are no guarantees life will be fair.  In fact it's the opposite.  When we belong to Christ there will be opposition.  The devil pulls out his big weapons against us.  These weapons come against us, not for what we already have and what we have overcome but the things God is planning.  The devil will do all he can to discourage us or to make us fail just before a big blessing because he does not want these blessings to materialize.
Knowing these blessings are being planned by God is reason to praise God.  In the mean time, what do we do with the nervous tension, the disappointments and even illnesses that come upon us as a result of being ripped from our comfort zones?  Jesus has told us to not let our hearts be troubled but to trust in Him.  Each time worry, hurt or disappointments come to mind, it's an opportunity to refocus our mind to the love of Jesus Christ and that He can do all things.  These situations are faith builders and they can be very painful but Jesus is in us enduring along with us.  Jesus is the Master of our very being and when focus is placed on the One in control, we no longer have to endure the emotional trauma that comes with adversity. 
Psalm 103:1-5  New Living Translation
Let all that I am praise the Lord; with my whole heart, I will praise His holy name.  Let all that I am praise the Lord; may I never forget the good things He does for me.  He forgives all my sins    and heals all my diseases. He redeems me from death and crowns me with love and tender mercies. He fills my life with good things.  My youth is renewed like the eagle's!