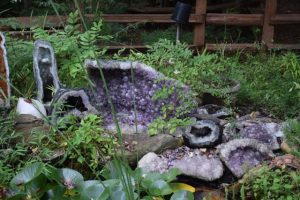 We flip a switch on the wall and the light comes on or we turn a knob on the sink and water flows.  We can depend on it but what if it fails?  Only then do we appreciate how these things got there.  Sometimes it takes doing without before we give thanks.
Many of us have friends who stick closer than a brother or an elderly person who has us safely tucked in their prayers.  The fact these people are dependable has created an attitude of taking for granted.  "Take" for granted means we take from people, usually without realizing it.  These precious people in our lives are the ones we sometimes place on the shelf never to have time for them.  We pursue other things that we don't have without realizing the treasures already in our lives. 
One day we realize we haven't heard from these beautiful people in a while.  We make a point to check up on them only to find they have moved on without us.  All they wanted from us was to be noticed once in a while or to be given a little time.
What a horrible loss it is to lose a true friend or one who genuinely loves us.  Our greatest hope is for just a remnant of what that friendship used to be.  It could very well be that our friend left us a final gift of learning to appreciate what we have.
Life is too short to be pursuing second best while neglecting what we have.  Even if we get everything we pursue, all combined will not equal that friend which was lost.
Proverbs 18:19  Living Bible
It is harder to win back the friendship of an offended brother than to capture a fortified city.  His anger shuts you out like iron bars.