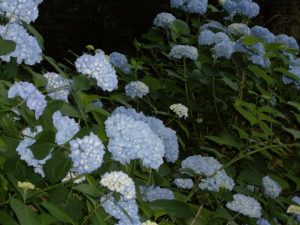 There are times when we feel that we are left holding the bag, so to speak.  All our friends are enjoying the party while we are in the kitchen handling the dirty dishes.  We are working hard on our job while coworkers seem to always be on break.  Sometimes we are asked to pray or help out someone who has a critical need and we give up many hours.  Later we learn the person never had a need at all.
There is a feeling in such cases that our efforts serve no purpose.  It is an emptiness inside to devote such time and energy toward something that either doesn't achieve anything or worse yet, a false alarm.
God sees it all.  While we are caring for others with a genuine heart God is watching us.  While we are giving our boss the very best efforts God is watching us.  While we are devoted in prayer for a person with a critical need God is watching.  What God sees is our hearts.  The response we get from these people for our acts of service is God's to reward or punish as He sees fit.
A genuine action from a sincere heart no matter how insincere the people we serve will gain an audience from God Himself.  To please God is to achieve the purpose for which we were called.
1 Corinthians 15:58
So, my dear brothers and sisters, be strong and immovable. Always work enthusiastically for the Lord, for you know that nothing you do for the Lord is ever useless.