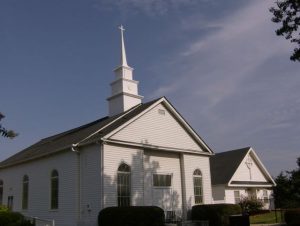 Have you ever had a person come to your mind for no apparent reason?  This person is one you haven't heard from in years.  You know this person loves Jesus and you enjoyed the times he/she was in your life yet each of you went your own ways. 
You are involved in growing in Christ, raising families, jobs, hobbies, etc. and your focus is on the people who are in your life presently.  You pray and God leads you to reach out to people He places in your path.  You may feel an urgency to go on a mission trip or pitch in to help another person get back on their feet.
Suddenly a person comes to your mind from back in your childhood or school days.  You wonder where that person is now and what they are doing yet you have no clue how to get in touch.
These immediate thoughts are no accident to those in God's family.  Many times it is a call to pray for that person.  Only God knows what people are walking through today who were an important part of your past.
Each of us are a part of God's spiritual body.  When one hurts it's not unusual for another person to be alerted by God that there is a need for a special prayer.  It should be no surprise that God works in that way so you can be included in the big picture that glorifies our Father.
These sudden thoughts of a person whom otherwise would never cross our minds are divine invitations from God to bond in prayer with that person.  You do not have to see that person, contact the person or try to locate them.  These are divine spiritual invitations that are between you, God and that person.  God may choose to not let you see reasons until heaven.  However, the rare times God reveals to you why a person came to your heart will be a demonstration of His divine inclusion of His will.
Romans 12:4-5
Just as our bodies have many parts and each part has a special function, so it is with Christ's body. We are many parts of one body, and we all belong to each other.