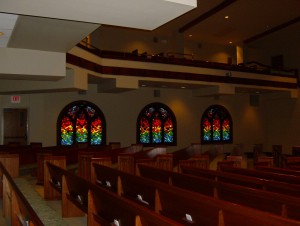 A person wrongs us over and over again.  We forgive each time yet it gets harder as time progresses.  The absolute worst situation is one where we are walking through torment from a person for whom others admire.  To have people compliment such a person to us while things are so different for us is the biggest challenge of them all.  They tell us what a loving kind person he/she is and they will do anything to help another person.  We smile and agree while on the inside we want to defend ourselves.  As we are listening to the compliments we can judge our own maturity in how we respond both in words and thoughts. 
The best thing we can do for this type of situation is pray.  As we ask God to show us why He is allowing this and what He wants us to learn, we can trust He has everything under control and this season will end.  Jesus forgives all people and understands all things.  Our enemy also has experienced trials and hurts.  Lifting up these enemies in prayer and asking God to heal their hurts will help heal our hurts.  It creates a better understanding of why they might be the way they are.  As God heals them from inside out, they will be less defensive and more ready to love.  True forgiveness is when we can smile and be kind to these people because we love them for who they are.  We can accept their attitudes knowing that's where they are in their growth. 
Mark 11:24-25
 I tell you, you can pray for anything, and if you believe that you've received it, it will be yours.  But when you are praying, first forgive anyone you are holding a grudge against, so that your Father in heaven will forgive your sins, too.