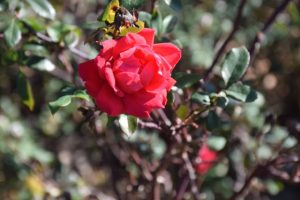 When we hear the word, love, many things come to mind.  Romance, good friends, family and neighbors are some of the things we think of when it comes to love but what about strangers.  How do we love people who treat us wrong or do not share our same values.  How do we love people who plot our demise behind our backs or boldly oppose our view points?
Some feel that love means having to make friends with even our worst enemies but the Bible never instructs us to do that.  It's possible to love our enemies even though our feelings for them are resentment and anger and that is through prayer.  Through prayer God will visit these people and situations to soften hearts.  There are times He will change our hearts toward them.  God is always fair and just in His answers to prayer.
There are times God will involve us to lovingly point out to someone a behavior that could lead to their destruction.  Other times He will use us to point out positive things about others so He can open their hearts.  The key is to obey God whether He involves us or He asks us to pray.
If we truly love God will obey Him.  He will never require more of us than what He equips us to do.  God will always equip us to love and He will see to it we fully understand His instructions.  Keep a careful watch and and open heart in order to hear and understand what He is saying.  If we listen, God will surely speak.
1 Peter 4:8-9  New American Standard Version
Above all, keep fervent in your love for one another, because love covers a multitude of sins.  Be hospitable to one another without complaint.