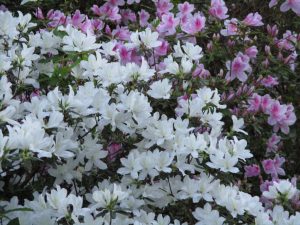 Throughout our lifetime if we haven't already heard comparison terms we will at some point.  People compare themselves to others and fail miserably.  They make such statements as, "If I could just be like her or look like him I would be popular."  "If I could only possess the same skills or confidence he has then I would be accepted by the right people."  "If I could have the lead role or main solo like Mr. J I would make more money."
Unfortunately these statements compare us to another human being.  These other human beings are people, like us, who fall short of the glory of God.  The disadvantage of comparing ourselves with other people is the fact we will never be fulfilled.  We cannot measure up to another person because only that person can truly be himself. 
We are the only ones who can fill our own shoes.  God breaks all molds after he makes each of us so no two of us are alike, not even identical twins.  Each of us has our own skills, desires and automatic responses to various things in life.
The true comparison is how we compare ourselves to following the will of God.  There is always room for growth and achievements as we strive to break old habits in order to become more like Christ.  Each accomplishment such as these is one more promotion of ourselves and one step closer to being more like Christ.
Comparing ourselves to Christ guarantees we will not be disgraced.  He is the only measuring stick to how we are to conduct our lives.  Our business is with Christ only.  Trying to mimic another human only leads to disappointments and wasted efforts. 
Psalm 119:4-6  New Living Translation
You have charged us to keep Your commandments carefully.  Oh, that my actions would consistently reflect Your decrees!  Then I will not be ashamed when I compare my life with Your commands.