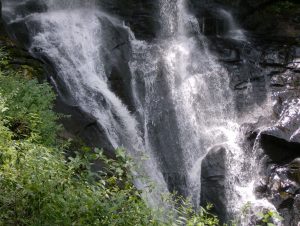 When we belong to the Lord there will always be battles.  The devil continues to compete for our attention and he makes things tempting to do things his way.  It's amazing how other offers become available just at the time we have plans already made. 
These offers that come our way could be for a glamorous job at the same time we are planning to accept another opportunity.  Other temptations come when dating a very nice person.  Suddenly a narcissist type person comes along who is irresistible luring us into a trap causing us to lose a valuable friend or dating partner.  It's the same when selecting a college or career.  The devil will come up with very flashy ideas and temptations causing us to walk away from God's best.  It leaves us stuck with results of decisions that hold us back in life.
The devil uses discouragements, temptations, long waits and even people to get our focus off of God and on to his destruction.
When these sudden decisions come our way from what seems to be from nowhere it's time to sort things out with God before jumping into anything.  Anything like this that approaches us is something to bring before God in prayer.  God will see to it we know for certain if it's a trick of the devil or if He Himself is saving us from a trick we already fell for.
Our true enemy is the devil and whether he uses friends, enemies or things to lure us, it's still the devil.  This is why we should always pray for our enemies because we never know if they are treating us unfavorably because of their own temptations from the devil.
God is dealing with our enemies continually and God will show us His favor as we continue to draw close to Him.
Nahum 1:7-8  New Living Translation
The Lord is good, a strong refuge when trouble comes.  He is close to those who trust in Him. But He will sweep away His enemies in an overwhelming flood.  He will pursue His foes into the darkness of night.