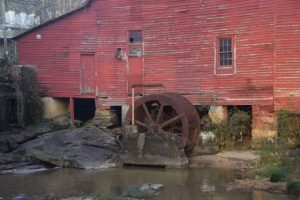 We are all familiar with the classic jigsaw puzzle.  There can be thousands of pieces with each one representing its role in the big picture.  The center is always the focus because it is the main point of the picture.  For the most part, the rest of the puzzle helps to bring focus to the center but no less important.
What if a puzzle piece along the edge or toward the bottom decides its role is not important and disappears?  The complete puzzle will be missing that piece.  The focus becomes on the missing piece rather than the main point of the puzzle. 
Life is similar.  There are times when we feel less important in the tasks we do or the talents we have compared to others.  At times we want to just throw up our hands and think what's the use in trying.  Certain cliques have things going on that do not include us or events do not have a place for us to use our talents.  Job interviews come up empty every time or our hours at work are cut in half to make room for a person considered to have more prestige.  There are numerous unfair situations that trip us up in life but our lives are important.
God does not show favoritism.  All of us are the same and His favor goes to any who ask.  With Christ being the centerpiece of our life, the things we do should bring focus to Him.  He loves us so much that He will seek us out during the times we want to give up.  He will allow us to rest in His arms while He brings about things that bring glory to Him while at the same time fulfills us.  One of the main things that get us discouraged is to compare ourselves with other people.  God has equipped us to fill one piece of the big picture.  It's fulfilling to make the most of all opportunities available to us.  It is never intended for us to be someone else's best or to compete with what looks like a glamour lifestyle. 
We can rejoice in being who God made us to be.  The hairs on our heads are numbered and nobody but us can be the person God made us to be.
Luke 15:4-7  New Living Translation
"If a man has a hundred sheep and one of them gets lost, what will he do? Won't he leave the ninety-nine others in the wilderness and go to search for the one that is lost until he finds it?  And when he has found it, he will joyfully carry it home on his shoulders.  When he arrives, he will call together his friends and neighbors, saying, 'Rejoice with me because I have found my lost sheep.' In the same way, there is more joy in heaven over one lost sinner who repents and returns to God than over ninety-nine others who are righteous and haven't strayed away!