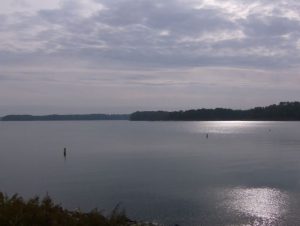 God loves us so much that if we stray toward something that will later rob us of an eternal reward He will convict our hearts.  It's not that God wants us to feel guilty, He wants to keep us in His presence and away from a consequence.
Good parents will correct their children in order to channel their direction toward the best for them.  Their love never goes away.
Jesus will do the same.  As we drift He will make all efforts to rescue us from danger.  This remorse is a very special gift of love that will enable us to face God on that awesome day where He tells us, "Well done."
To reject remorse is to turn our backs on God's best.  The more a person rejects remorse the less remorse will be felt the next time that person does wrong.  There will become a time when such a person can act any way he wants and feel no guilt.  This is an extreme spiritual danger zone where there will be no help when consequences come.  If a person reaches the point of feeling no remorse it is a time for that person to run toward Christ as fast as he can.  God will never refuse a sincere heart no matter how far the person has strayed.
To be lonely without people around can be very depressing.  It's even worse to be lonely without the gift of remorse as a guide.  This is loneliness at its worse.  Remorse is a beautiful security blanket.  It's the same as walking day by day holding the hand of our loving Father.
Luke 15:20-24
"So he returned home to his father. And while he was still a long way off, his father saw him coming. Filled with love and compassion, he ran to his son, embraced him, and kissed him.  His son said to him, 'Father, I have sinned against both heaven and you, and I am no longer worthy of being called your son.  "But his father said to the servants, 'Quick! Bring the finest robe in the house and put it on him.  Get a ring for his finger and sandals for his feet. And kill the calf we have been fattening.  We must celebrate with a feast, for this son of mine was dead and has now returned to life.  He was lost, but now he is found.' So the party began.