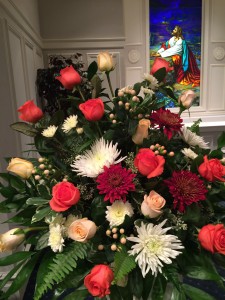 Doors of opportunity are always opening here on earth for achievement.  Buildings come up all around creating open doors for jobs and places to do business.
Clubs open their doors for new members creating outlets to meet new people.
Friends open their doors and invite us into their homes for a time of bonding.
Family doors are open at all times to come home.  Home is where we are allowed to just be ourselves.
The greatest door is the welcoming and loving arms of Jesus.  He welcomes us into an eternal relationship.  His door is open at all times and He greets us with open arms.  It doesn't matter to Him our pasts, our current temptations, failures, wrong decisions or habits.  He loves us just the way we are and He will meet all our needs.  We can come into His presence expressing our inner most concerns and He will hear our prayers.
Luke 11:9-11
 And so it is with prayer—keep on asking and you will keep on getting; keep on looking and you will keep on finding; knock and the door will be opened.  Everyone who asks, receives; all who seek, find; and the door is opened to everyone who knocks.