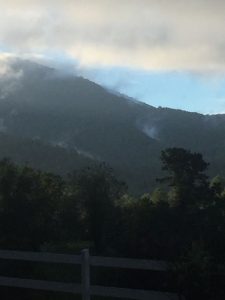 We have all fallen short of the glory of God but that's why we have the love of Jesus Christ.  He is faithful and just to forgive us of our sins.  God understands our slip ups and our failures but He restores us each time. 
When we purposely go against God's will He will allow it for a brief time.  Quickly those times end in destruction where we mess everything up.  Yes, God gets angry but He gets over it very quickly.  He will also clean up our messes.  He never stands over us with a virtual whip making demands but He gently guides our paths.
As we stay on these paths He promises His light and speaks to our consciences how to best please Him.  On this path we are protected from danger.  Hard times may approach and seek to devour but He has a hedge of protection around us.  He wipes our tears and replaces them with showers of blessings.  His unimaginable joy in us continues to grow as we grow closer to Him.  For those who do not know Jesus, if we sincerely ask Him to come into our hearts as Savior and to forgive our sins, He will accept our invitation.  He will grow us from that point on at a pace we understand.  There is no greater love than that of Jesus Christ.
Psalm 30:5 New Living Translation (NLT)
For His anger lasts only a moment, but His favor lasts a lifetime!  Weeping may last through the night, but joy comes with the morning.