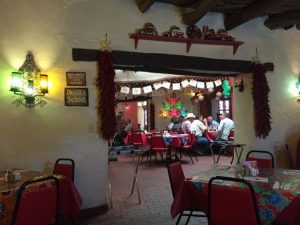 There is a meeting going on all about you and you are not even invited.  It's a meeting in your mind that is arranged by guess who?  You got it, the devil.
The participants of the meeting are discussing things like why you did things a certain way or why not a certain way.  Issues are brought up like you are not pleasing to certain people by your actions or you please the wrong crowd.  Other things are brought up that tempt you to do what you know is wrong and it's not cool to avoid the temptation.
There is one thing that's missing from the meeting and that's the fact you are in charge.  You did not call the meeting and you have the authority of Jesus Christ to resist these meetings and the meeting has to break up.  Like all meetings where you are the conductor, there is an order.  First on the agenda is to stay prayed up and remain in the Word of God.  That's where you get the power and authority.  Address this meeting by the authority invested in you by Jesus Christ and rebuke that meeting.  The meeting has to adjourn at that point.
What if they call another meeting seconds later?  Rebuke again and again.  When it comes to temptation, avoid the situations, people and things that draw your eye.  It doesn't mean you chicken out, it means you are using wisdom.  Occupy yourself with people who are working on a worthy cause that helps other people.  Pray for others to know Christ and get busy about the Lord's work.  You may not can fully forget the hurt someone caused or embarrassment but to forgive means to grant pardon and not hold it against them anymore.  It wont be long before your mind will become an inconvenient meeting place for these gatherings of negative thoughts.
James 4:7-8a New Living Translation
So humble yourselves before God. Resist the devil, and he will flee from you.   Come close to God, and God will come close to you.