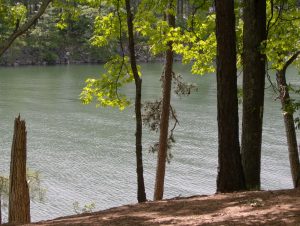 There are numerous sounds we hear each day and each one is an indication of what is going on.  The roar of an airplane engine lets us know one is flying overhead.  Hammering is a hint someone is building something new or repairing something old.
Church choirs bring music that creates worshipful moods.  Bands and orchestras bring an impressive sound that represents a lot of training.  Voices and the tone of those voices let us know if a conversation is pleasant or heated.  When we listen even in the stillness of a quiet day we still hear birds and winds.
There are millions of sounds we take for granted but there is one sound that speaks louder than any other.  The sound of love is completely silent because it comes from the heart.  A gentle smile or a prayer from someone speaks louder than anything we hear.
Ephesians 2:4-5  New Living Translation
But God is so rich in mercy, and He loved us so much, that even though we were dead because of our sins, He gave us life when He raised Christ from the dead. (It is only by God's grace that you have been saved!)