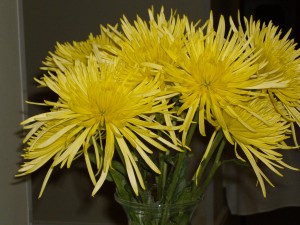 We have all met people who are popular.  They wear all the latest fashions, date the best looking people and get invited to all the parties.   There are people who will copy the ways of the popular group even at the cost of their own identity.  People will save their allowances for months to take a trip with close friends yet spend that savings on a cool outfit.  Some will give up a cute hair style that works well for them in order to get a cut like the popular group.  Others will pass up opportunities to fellowship with close friends in order to hang where the popular group hangs.  Sooner or later they realize they are not accepted by this group.
There they stand in their cool clothes, "in crowd" haircuts and no invitation to the outing with the popular group.  At best, the popular group will laugh at them but for the most part they totally ignore the efforts of these people who have worked so hard to be accepted.  There is no savings left.  True friends have left for the tip and there they are alone.  Even their true identity has been traded to copy what is cool instead of enhancing who they really are.
God had no favorites.  He has created a masterpiece in each person.  There is nothing in the Bible that says being popular earns favor with God.  However God is very clear about each person being the best He made them to be.  Each person has a divine purpose.    Each person is made in the image of God.  Jesus loves all people enough to give His life. 
Psalm 86:11-12
Teach me Your ways, O Lord, that I may live according to Your truth!
Grant me purity of heart, so that I may honor You.
 With all my heart I will praise you, O Lord my God. I will give glory to Your name forever.