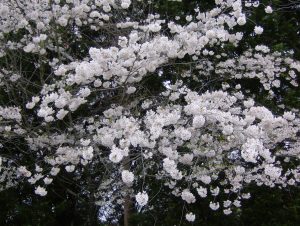 Many of us have silent friends in our lives.  They are the ones we never become close to or possibly never have much of a conversation, yet they are ones we considere good friends.
They attend our same church, live in our neighborhood and go to school with us.  They have their own circle of close friends and we have ours. 
Nothing happened between the silent friends and us, it is just a fact we never draw closer to them nor them to us.  Even with the distance between them and us, there is still a closeness.  If one of the silent friends moves away there would be a void. 
There is no way to explain the peace of these silent friends.  These are people who are supposed to be there with their smiles and laughter toward those around us.  They don't have to say anything directly to us in order for us to feel at home around them.  These are friends God places in our lives as a reminder that He provides us the comfort of His security through these silent friends.
God's friendship is spoken through the peaceful silence around us.  While He provides us with bosom buddies, He also provides us with many silent friends. 
Proverbs 27:17  New Living Translation
As iron sharpens iron, so a friend sharpens a friend.