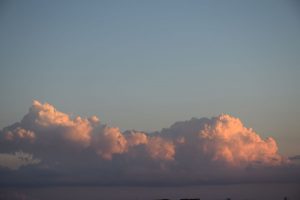 Doing the right thing is as easy as taking the initiative to act.  God never requires of us anything that He does not first equip us to do.  He speaks to us with a gentle tugging in our heart.
The simplicity of picking up the phone to speak to an elderly person or to hold the door open for a person whose hands are full are acts of kindness that please God.
Obeying the law is as simple is coming to a full stop at a four way stop or slowing down to let another person onto the road.  Exercising the right to vote requires marking a ballot.  Shaking bad habits are made easier by replacing them with good habits.
However there are people who know the right thing to do and choose not to do so.  These things inconvenience others but the ultimate harm comes to them.  They have given up the opportunity to be looked upon favorably by God.  They are not getting by with anything as it may seem.
A humble spirit of obedience to the simple callings in life are treasures stored up in heaven.  While we have our authorities here on earth, we always have our biggest Person of authority in heaven.  He is just and He notices all things.
James 4:17   New American Standard Bible
Therefore, to one who knows the right thing to do and does not do it, to him it is sin.