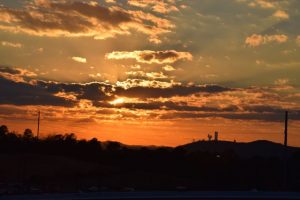 THE SOFTEST PILLOW
Pillows stuffed with foam or down will be soft and comfortable but do not guarantee a good night's sleep.  If the mind is not at rest there will be no true comfort at night.
It's time to blow the cover, so to speak.  The many years of telling one lie after another to cover for the last one needs to be brought to the true facts.  Weeks of not speaking to somebody who may have purposely or accidentally said something offensive needs to be confronted or forgotten.  Months of excuses to avoid doing an undesirable task needs to be put aside and the task completed.
It's much easier and takes less time to face up to the facts than it is to continue on in misery.  The softest pillow is a clear conscience.  Now go and have a restful night.
1 Peter 3:16  New Living Translation
But do this in a gentle and respectful way.  Keep your conscience clear. Then if people speak against you, they will be ashamed when they see what a good life you live because you belong to Christ.