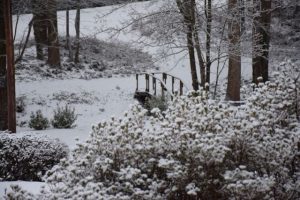 Have you ever known a person that is too good to be true?  Their words melt like delicious butter into a craving heart.  They know exactly what to say, the right tone to use, the most empathetic expressions and emotions.  Who can help but to find those type people believable because they grab hold of the heart.  The next encounter will be one where this person will say only enough to leave you wanting to hear more.
You will do anything to defend them when others speak unkindly about them.  You will go overboard spending every last dime to reward them for things they haven't even earned.  You spend many hours praying them through things they have trusted you to know.  This includes their tears and their needing you desperately.  While you are spending such time alone with them heavily on your heart they are giving their pitch to another unsuspecting person.  The world refers to them as con men.  The Bible refers to these people as deceitful liars.
Deception is a trick of the devil that works very well and has stood the test of time.  While you are focused on this con man, God has rewards for you that you are missing.  There will become a day when you realize the words of this con man will never materialize.  Even if he comes through with a promise, what you get is not what it seemed and you still come up empty.
The absolute worse thing is when a con man comes in the name of our Lord.  Their words like, I pray, I care, the Lord loves you all turn sour when no actions ever unfold.  The Bible says to run from these people when they come in the name of the Lord. 
If a person is too good to be true then he is absolutely a lie.  Run to God.  Don't look back.  If you look back, you will surely turn into a pillar of salt because you will 99% of the time not be able to break away again.
Run to God as fast as you can.  God will deal with such people who use others as trophies.  Remember Lot from the book of Genesis?  It wasn't until Lot was removed that God dealt with the evil people.  God will handle these con men too as soon as we get out of the way.  The key is to remain focused on God and do not look side to side.
Psalm 145:19-20
He grants the desires of those who fear Him; He hears their cries for help and rescues them.  The Lord protects all those who love Him, but He destroys the wicked.