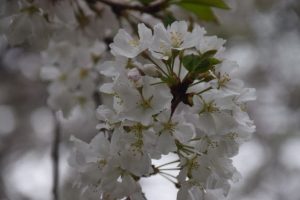 When we remain true to God and have peace of mind that only He can give, there will be oppositions.  The world at large does not understand that the devil is the instigator of discords.  We will be going business as usual then suddenly our friend will not even make eye contact with us.  There will be a cooling between us but we do not know why.  We have done nothing to offend them but they become more distant.
This action is a sure give away that they have listened to gossip against us or gone against us in some way.  Eventually it will be revealed to us what happened.  However this is a situation where the focus should go toward the spiritual aspect and trust God to handle these particular battles for us.
In a broader sense, we notice that when a person is caught doing wrong he will protest very loudly.  He will gather his friends and form a group against the one who confronted him.  His response should be to repent, ask for forgiveness and stop doing what is wrong.  Unfortunately most will not humble themselves to change and gain peace.  Instead they will make life miserable for those who confronted him.
On an even broader scale when rules start to tighten back up after becoming lenient it will start a riot.  When wrong doers get by with breaking the rules it upsets most of them when they are asked to get things right.  The longer the leniency the more irate the response when asked to follow rules.
These are all examples of how the devil can create a fun atmosphere of doing things wrong.  The devil delights even more when time comes to face actions and things are exposed.  It puts friend against friend, groups against groups and nations against the law. 
We must always be careful to place blame where it is due which is the pit of darkness.  When the blame is where it should be, it's much easier to not hold individual people responsible.  It gives us understanding that these people, like with all of us, get caught up in the lies of the devil.  This creates peace as we forgive people and helps us to sincerely pray for God to intervene in their lives.  God can restore relationships.  He can create desires to follow rules.  He can grant perfect peace in the most unsettled situations.
The true enemy is spiritual and he uses people to accomplish his discord by making wrong things seem right.  The truth eventually comes to light.
Ephesians 6:12  New Living Translation
For we are not fighting against flesh-and-blood enemies, but against evil rulers and authorities of the unseen world, against mighty powers in this dark world, and against evil spirits in the heavenly places.