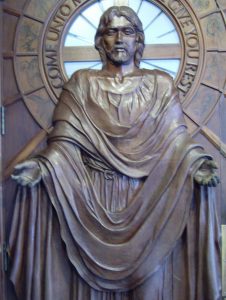 Jesus is our true Cornerstone.  He is the way, the truth and the life.  We either accept Him as Savior and turn toward Him or turn away completely.  There are no half turnarounds.
As we seek to live our lives for Him there will be many to listen to us and observe the way we live our lives.  Others will laugh at us or make our lives miserable because they either do not understand or they don't want any part of us.
The responses of other people are things we cannot control but we can always choose to stand firm in our commitments to our Lord.  God never judges us on the opinion of others but instead His love toward us.  He sees us at all times and His loving arms are always reaching out to us.  His love is greater than anything we can own or achieve here.
Psalm 118:22  New Living Translation
The stone that the builders rejected has now become the cornerstone.