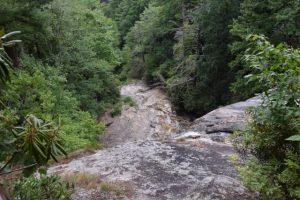 Fear comes in different forms.  There is a preferred fear which is the same as respect.  It does not mean to be afraid yet it means to honor and respect the wishes of those in authority.  We fear God because He loves us and we seek to please Him because of His love.  Earthly authorities such as parents, bosses and government are to be obeyed because it's the thing to do.
There is fear that comes from discernment that danger is approaching.  A roaring lion or an angry alligator is something to be avoided.  Severe weather or a dangerous cliff is to be handled with caution.  There are other fears that alert us to avoid certain personalities that could easily draw us into sin.
There is a third type of fear that God does not intend for us to endure.  It is the "what if" fear.  What if a person doesn't like me?  What if something is too hard for me to handle?  What if a person I like has something happen to them?  These fears are straight from the devil and usually never happen.  God holds our future and He loves us.  For the asking, He will remove these fears.  Time is better spent serving our Lord with gladness.  He takes care of everything else.
Psalm 34:3-5  Living Bible
Let us praise the Lord together and exalt his name.  For I cried to him and he answered me!  He freed me from all my fears.  Others too were radiant at what He did for them.  Theirs was no downcast look of rejection!