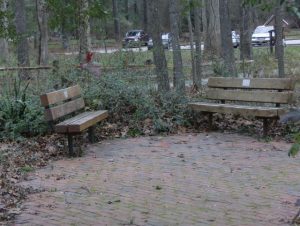 Friendship can be like two pieces of a jigsaw puzzle.  Things fit together perfectly at all times.  When one friend is in a situation the second friend will meet that person more than half way.  Other times the second friend will need the first friend more.  This creates the tongue and groove type relationship where the bond cannot be broken.
In many cases a caring friend will meet a person more than half way each time which eventually breaks the bond.  A person will become so sure of a caring person that he/she will no longer be there for them in return.  The person who is taking a friend for granted will receive and receive sucking the caring person dry.  The bond breaks.
Unfortunately taking a caring friend for granted is the same as saying goodbye.  Once the caring friend walks away the bond can never be fully recreated.
How people treat a caring friend, a loving elderly person or a best friend is a gauge of how a person treats God.
Jeremiah 6:16-20  Living Bible
Yet the Lord pleads with you still: Ask where the good road is, the godly paths you used to walk in, in the days of long ago. Travel there, and you will find rest for your souls. But you reply, "No, that is not the road we want!"  I set watchmen over you who warned you: "Listen for the sound of the trumpet!  It will let you know when trouble comes." But you said, "No! We won't pay any attention!"
This, then, is my decree against my people: (Listen to it, distant lands; listen to it, O my people in Jerusalem; listen to it, all the earth!) I will bring evil upon this people; it will be the fruit of their own sin because they will not listen to me. They reject my law. There is no use now in burning sweet incense from Sheba before me! Keep your expensive perfumes! I cannot accept your offerings; they have no sweet fragrance for me.