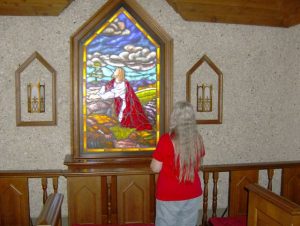 Have you ever had a situation so complex you just throw up your hands?  You want to call on God but can't even think of a question to ask Him.  The hurts are deep because it took years to evolve to all of this.  It could also be a sudden disappointment leaving you in a total lurch.
You want to get alone with God yet you are too disoriented to concentrate.  When you are quiet and still before God you want to pray but you just sit there like a zombie. 
When things are to this point God has you covered.  Jesus is already interceding in a way you cannot.  Jesus knows how to turn even the most jumbled words into music.  God never ignores a sincere approach to Him.  He reads your heart and words are not necessary.
Isaiah 65:24
I will answer them before they even call to Me.  While they are still talking about their needs, I will go ahead and answer their prayers!