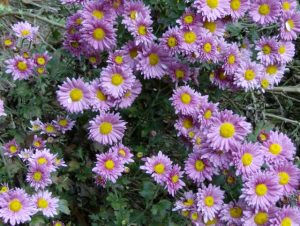 It makes sense that the biggest blessings come from serving others.  As we serve we learn many of the fine details involved in making something happen.  It's the same with God.  When we pray, study the Bible, listen for His voice and obey His leading we start to see the inner workings of a blessing being made.
Sometimes when we don't see answers to prayers right away it means God is revealing delicate details that otherwise we would not see.  Once He reveals His answer we can understand and appreciate more what all went into it.
God gives us a prime example when the host ran out of wine at the wedding feast.  Most people didn't understand what all was involved in getting the wine for their glasses.  They just knew the wine was there.  Only the ones who served  by filling the jars with water appreciated the miracle of Jesus turning the water into wine.
It's an honor to be the person who is recognized having a position of prestige.  It's an even greater honor to serve where the reward is wisdom and knowledge where we can appreciate it all.
John 2:6-8
Standing nearby were six stone water jars, used for Jewish ceremonial washing. Each could hold twenty to thirty gallons.   Jesus told the servants, "Fill the jars with water." When the jars had been filled, He said, "Now dip some out, and take it to the master of ceremonies." So the servants followed His instructions.
When the master of ceremonies tasted the water that was now wine, not knowing where it had come from (though, of course, the servants knew), he called the bridegroom over.