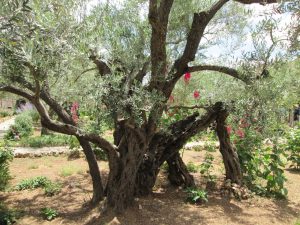 There are prayers said where results are seen immediately  Other prayers are said and progress is seen over a period of time.  Both types of answers are encouraging because of what is seen or felt.
There are other prayers said where we see and feel nothing.  Sometimes the total opposite of what we pray for happens.  Job interviews do not come our way when we are qualified.  We watch someone become more prosperous and famous while this same person is one who robbed us of even the smallest chance in life.  We get accused of something we had nothing to do with and get shunned by people because of it.
We pray and see nothing.  Many years go by and we see no results yet we continue to pray.  The key word is "see." 
When we pray to God, The Almighty Spiritual Creator of all things, we are praying to the heavenly realm.  We continue to depend on our own eyes for things we turn over to the heavenly realm.  God deals with these type requests on a faith level and not a human level making the answers too brilliant for words when we are able to see with human understanding.
There are some things that will be settled in heaven and the rewards will be for eternity.  Any blessing here lasts for the time we are here to enjoy it.
While we wait God has us under his divine care.  He protects and comforts us during these times of disappointments.  God has not forgotten us but He is preparing us to receive His answer which is bigger than we can imagine.
Suppose we have a void in our life the size of a drain pipe.  We are expecting answers the size of a ping pong ball that will fit that void yet God's answer is the size of a basketball.  His answer is too big for us to even see.  Therefore He has to grow us more and more into His likeness before we can recognize the answer.
John 20:29  New Living Translation
Then Jesus told him, "You believe because you have seen Me. Blessed are those who believe without seeing Me."