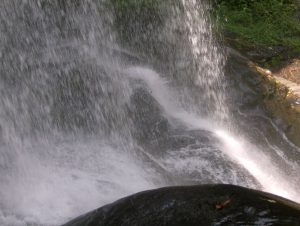 As we walk with our Lord He continually conforms us into His likeness.  He slowly changes our way of thinking into more of a heavenly mind.  Unfortunately He uses rejections sometimes to bring our focus from the things desired to Him.  Serious rejections bring up a variety of emotions; jealousy, anger, retaliation, self hate or a desire to withdraw totally.
When we walk through times of getting rejected over and over again it's hard not to become overwhelmed.  We do not understand these rejections and why our answer is always no while others are welcomed with open arms right in front of us.
The good news is that God is in control.  The rejections could be for a couple of reasons.  He is saving us from an upcoming disappointment greater than the current rejections.  He could also be preparing us for something greater than we desire. 
As He slowly changes our minds to think more from a heavenly viewpoint He is removing earthly focuses.  It's during these times of deep hurts from rejections we look to Him for a deeper understanding.  He will grant us the power to understand things more and more.  With focus more from a heavenly realm God will make it clearer the beauty that completes us.  The need for earthly things and involvement in certain things become pale when compared to the things He is showing us.
Ephesians 3:18-19  New Living Translation
And may you have the power to understand, as all God's people should, how wide, how long, how high, and how deep His love is.  May you experience the love of Christ, though it is too great to understand fully. Then you will be made complete with all the fullness of life and power that comes from God.