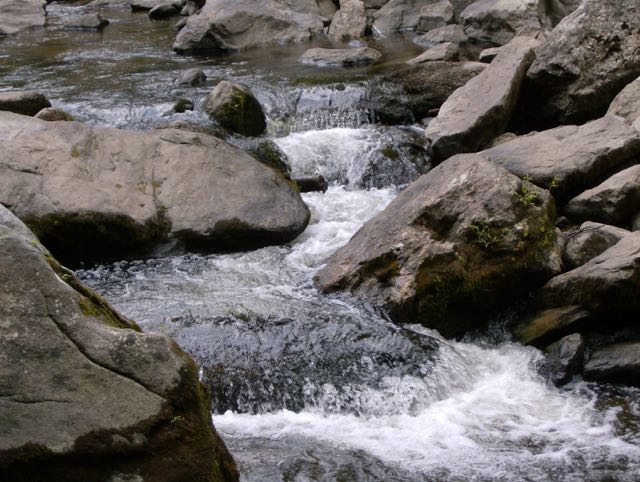 As always, the devil is on the warpath. When we look at the way things are going in the world today we have good reason to know our time is almost up and our Lord will come for us soon. The devil is also looking at the clock and he is frantically trying to get every bad deed done possible before time runs out. There are limitless ways the devil can trip us up and for some people he will send double and triple the hardships.
Sadness and or depression is a popular way he will use to discourage us. While there are medical or chemical reasons some are depressed the devil will inflict a devastating sadness on others of us for no reason. Suddenly we will just be sad with no explained reason. Nobody has passed away. Friendships are beautiful. Family is comforting and supportive. What could possibly be wrong? However something inside us debilitates us with sadness. The devil gets us where it hurts.
It's necessary to take a look at this sadness and ask God to uncover any hidden mistakes or habits. If indeed there is something to change, the fix is easy. We repent, make amends where needed, change habits and move on. If there is nothing we need to change then it's time to use the authority invested in us by the blood of Jesus Christ and rebuke and bind the spirit of sadness. It's possible we may have to rebuke many times in order to change our thoughts and attitude toward positive things.
God has provided countless things of beauty in each of our lives. As we focus on the pleasant things God will multiply things. Unfortunately when we focus on the negative, it will also grow. Jesus came so that we may have abundant life and that includes good times here. There are thousands of blessings in our midst. Sometimes the smallest things can get overlooked but if we seek God He will show His face. When we see a sunrise or sunset and all its beauty it's a blessing. When we hear song birds with their cheerful chirps it's a blessing.
These may seem simple but when we focus on the simple foundations then God can build on them and grant us peace. He never leaves nor forsakes us and if we walk in His righteousness He will keep a hedge of protection around us. He will also guide us in His ways and lovingly convict our conscience if we start to stray from His will. Draw close to Him and He will surely draw close to us.
Philippians 4:8-9 New Living Translation (NLT)
And now, dear brothers and sisters, one final thing. Fix your thoughts on what is true, and honorable, and right, and pure, and lovely, and admirable. Think about things that are excellent and worthy of praise. Keep putting into practice all you learned and received from me—everything you heard from me and saw me doing. Then the God of peace will be with you.