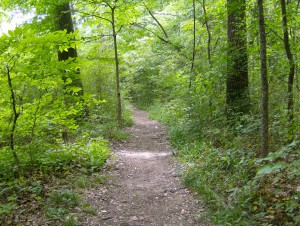 The Bible speaks many times of walking in the ways of our Lord.  During Jesus' time on this earth He never ran.  Jesus was always on the move ministering from one city to the next until His job on earth was fulfilled.  He overcame even death and now sits at the right hand of our Father. 
In order for us to achieve God's purpose in our lives we must walk daily in obedience to Christ.  If we try to run we will either get tired of serving or run past His will which the same as being out of His will.  If we remain still we accomplish nothing and never grow into His likeness.  The Bible instructs us to walk with Him daily.
1 John 1:7
But if we walk in the light, as He is in the light, we have fellowship with one another, and the blood of Jesus, his Son, purifies us from all sin.