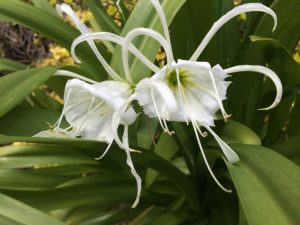 It is a true fact given to us by God Himself that we are appointed to die.  Therefore it's important to make the most of our earthly lives while we wait on God to bring us home.
The key to life is the excitement of being brought home.  Home for God's children is forever.  There are smiles on everyone's face.  Christian brothers and sisters that we do not see eye to eye with are suddenly in harmony with everyone because the opposing obstacles are not in heaven.  Opportunities that somehow passed us by are ready for us in heaven.
There are some who survived heart attacks and other near death experiences that explain heaven as the most peaceful experience they have ever had.  Colors are so brilliant they are unlike anything we see here.
The Apostle Paul stated that he could not explain heaven to us.  Whether in a vision or actually taken away momentarily by God, Paul did not know.  All he knew was the beauty and peace that he experienced could not be explained.
As we ponder these true facts we can be assured that our loved ones have been received into unexplainable peace and beauty.  As each moment ticks away on our clocks it's important to make the most of them in order to glorify God.  Jesus Christ came to serve and we are to do likewise. 
God calls us all to His own purpose.  Whether a person is called to preach from the pulpit or to be a homemaker, it's the attitude toward the task that God sees.  In all things give thanks.  In all things glorify God.  None of us know the day heaven will open for us to be received.
When we take time to see eternity as the beautiful destination God created it to be, it makes grief a little easier to endure.  We are headed home also.  Therefore it makes sense to keep getting our spiritual affairs in order so when we arrive to see Jesus and our ancestors we can look forward to hearing the most sought after words from God, "Well done my faithful servant." 
Colossians 3:2-4  New Living Translation
Think about the things of heaven, not the things of earth.  For you died to this life, and your real life is hidden with Christ in God.  And when Christ, Who is your life, is revealed to the whole world, you will share in all His glory.