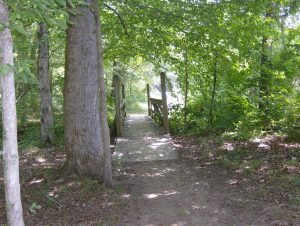 There are times we feel love and acceptance all around us.  Friends are but a phone call away and a home has a loving family.  Things on the job are going well and opportunities to fellowship are in abundance. 
There are other times when we feel so very alone even in a crowd of people.  Family and friends love us but somehow the peaceful feeling is not penetrating our hearts.  We feel left out when opportunities to serve are not there and friends are out with other friends and not us.
Have we been forgotten?  No.  It could very well be that God is calling us to spend time with Him.  There is nothing more intimate that time alone with someone where that span of time is designed just for us. 
During these times when nothing seems to fall into place and we feel left out God is saying, "My child, come here."  Just like a parent needs time alone with a child to fulfill basic needs and to guide his life into the right direction, God needs these times alone with us.  When we are loved like this, from the inside out, then as things happen such as being left out, our loneliness transforms into being alone peacefully. 
Isaiah 49:15 New Living Translation
"Never! Can a mother forget her nursing child?  Can she feel no love for the child she has borne?  But even if that were possible, I would not forget you!