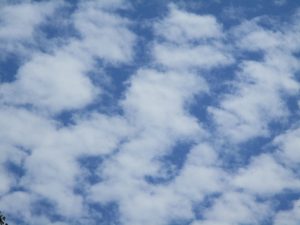 When we think of heaven only joyful things come to mind.  Troubles are over and the weather is always perfect.  We never get tired.  Our tormenters are not there and our earthly enemies are nice to us.  The desires of our hearts that were not fully met on earth will be completed in heaven.
There are always things to do and our skills are always appreciated.  We fit.  We belong.  We hear the most sought after words from God, "Well done My faithful servant." 
While it's easy to be concerned about a clock here on earth, time is not up when we enter heaven.  We have not failed if the things we wish to accomplish here are not achieved.  Heaven is obstacle free and there are no limits to our accomplishments when we get there.
Our ancestors, who have already entered heaven, are trouble free.  When we consider them in all their fullness enjoying the blessings in heaven, it's easier to place our minds on the times ahead with them.
Psalm 84:10-11  New Living Translation
A single day in Your courts is better than a thousand anywhere else!  I would rather be a gatekeeper in the house of my God than live the good life in the homes of the wicked. For the Lord God is our sun and our shield.   He gives us grace and glory.  The Lord will withhold no good thing from those who do what is right.