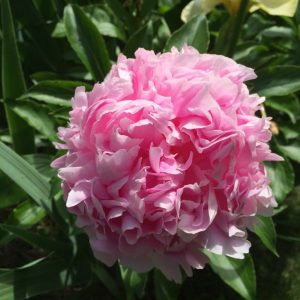 God's answers to prayer will be done the right way, inside out.  His answers will also come in His timing and His way.  Immediate answers seem nice and make us want to shout, but immediate isn't always a lasting solution.
Let's suppose there is a crack in the wall of our favorite family room in the house.  A fresh coat of paint would make things beautiful almost instantly.  Later the crack reappears bigger.  Two coats of paint does not help and neither does replacing the wall paneling.  Things keep happening.  Finally a professional is called and it requires that the whole room be totally torn down and rebuilt from the ground up.  For years it went unnoticed that there was a water leak, mold and even insects breeding in the walls.  The crack in the wall was only a symptom and not the problem.
When praying for people and situations to become better, God does not send a bandaid answer.  God gets to the root of the problem, cleans things up then creates brand new.  Things that have caused people and situations to be a symptom that brings us to our knees usually have to be exposed before God will begin to fix them.
When answers are not pretty, it's still reason to praise God because these answers are only the beginning of a new work.  Once God has completed His answer there will be no more symptoms of a problem.  The cause of the problem will be gone.
Mark 4:22-24
For everything that is hidden will eventually be brought into the open, and every secret will be brought to light.  Anyone with ears to hear should listen and understand.
Then he added, "Pay close attention to what you hear. The closer you listen, the more understanding you will be given—and you will receive even more.