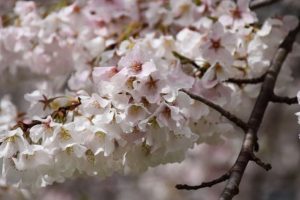 It can be heart breaking sometimes when situations and people all around change.  Friends move away.  People we hang out with are one by one developing new interests.  Places we usually go to enjoy things together or places of worship change where we no longer fit.
These horrible empty feelings of not belonging anywhere can become debilitating.  God has equipped us to serve yet there is no place to be involved. 
We have been called by God to serve yet there are times when our services are not needed anywhere. 
There are still ways to be productive even when we feel there is no place to belong.  Pray is the number one thing to do.  It's an opportunity to seek God's face alone.  It's a time when we can temporarily set aside all the things we do and take inventory of how much God has blessed us.  It's a time to catch up on phone calls and emails to people we have not spoken to in a long time.  It's a break from being busy in order to reevaluate our talents and skills and do some fine tuning.
The television is never a good use of time and neither is the gossip mill.  It's a time to draw closer to God.  The time sitting alone in prayer is like getting a refreshing rain on a hot dry afternoon.  Sometimes it's how we view things.  We are not taken out of the loop and tossed aside as much as it is God loves us and wants to reward us with refreshing time alone with Him.
When God is ready it will be a natural thing to serve and our services will be very much needed.  We will fit because God made it that way.  There will be peace, acceptance and purpose. 
Doors may not be closing at all.  It is a much needed vacation that we take with Jesus.  It doesn't get any better than that.
Philippians 4:8-9
And now, dear brothers and sisters, one final thing.  Fix your thoughts on what is true, and honorable, and right, and pure, and lovely, and admirable. Think about things that are excellent and worthy of praise.  Keep putting into practice all you learned and received from Me—everything you heard from Me and saw Me doing.  Then the God of peace will be with you.