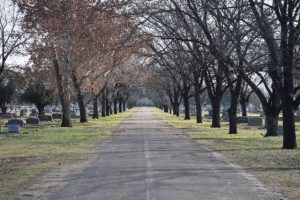 The Bible says in Luke 17:14 When He saw them, (referring to the ten lepers who wanted to be healed) He said to them, "Go and show yourselves to the priests."  As as they went, they were made clean.  When Jesus instructed them to show themselves to the priest they were not instantly healed.  They were told to go.  Only one went and was healed on the way.
When we don't see the answer unfolded it doesn't mean God has not answered.  One of the main causes of unanswered prayer is the fact some of us are afraid to move ahead trusting the answer will meet us.
It is not what things look like, feel like or seem to be that should determine how we approach the situation.  It's believing God has gone before us and will go with us as we step forward.  The first step is a change of attitude within us from unbelieving to a cheerful heart.  Even if there is no noticeable change right away, God is still in control.  God never disgraces anyone who is trusting Him to act.
Hebrews 11:1
Faith is the confidence that what we hope for will actually happen; it gives us assurance about things we cannot see.