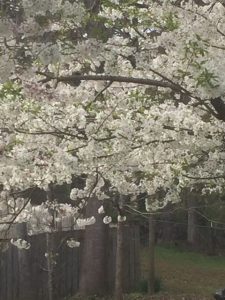 Face it, there are days we just have a bad mood.  Some people call it getting up on the wrong side of the bed.  These days come as a thief in the night.  When we least expect it we are mad at every single thing that comes our way.  We are already set off and our fuse has reached the explosive point for no apparent reason.  Yes, the devil can create all types of turmoil in our hearts.
We go to pull weeds and one will not pull so we kick and scream over it.  A store clerk is busy chit chatting with a buddy and totally ignores us, the customer, so we roll our eyes and cop an attitude.  Someone wears what we call killer cologne that is over bearing from many steps away and we fight with every ounce of strength to keep from saying the unthinkable to them.  We come home and the dog will not even greet us because of the vibes coming from our face.
There are times when we have been wronged and become angry but when anger comes for no reason we can blame only one source and that's the devil.  Sometimes hormones can create a mood or an upcoming sickness and even the sense that a company is downsizing and we are first on the chopping block.  We can explain away moods in many ways but what do we do with this anger which is to the exploding point?
The Bible speaks clearly about anger.  Get over it quickly, be slow to anger or do not go to bed angry but how do we get our sanity back when this anger overtakes us?  As we look for a step by step solution the answer is still the same; pray.  We pray knowing that some situations are bigger than us and we are fighting a spiritual battle.  Things like anger is something only God can soothe.  It's up to us to involve God in these anger management moments so He can release the powers from heaven to soothe us.  It is safe to say we cannot be truly successful unless we include God because our efforts will surely fail with our current attitude.
As we pray He will see to it we get comforted and the things that set us off will no longer matter.  What effected us from the start was our own mood.  Nobody said or did anything.  When we pray, God will deal with us first then if others were actually wrong He will deal with them accordingly.  Anger is a very touchy mood that can do a lot of damage if we do not turn it over to God and find other things to do.  Seek God's face and He will always shine toward us and will calm even our most troubled spirit.
Colossians 3:8 and 12–13 New International Version (NIV)
But now you must also rid yourselves of all such things as these: anger, rage, malice, slander, and filthy language from your lips. Therefore, as God's chosen people, holy and dearly loved, clothe yourselves with compassion, kindness, humility, gentleness and patience.  Bear with each other and forgive one another if any of you has a grievance against someone. Forgive as the Lord forgave you.