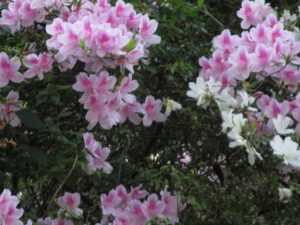 There are times things are on our minds so strongly that sleep will not come.  We are awake long hours during the night trying to figure things out.  Things that need to be done start plaguing the mind.  Grief over losing a loved one or someone is sick who will not get better will tear our emotions to bits making it impossible to sleep.  A teenager is missing or someone is being abused and anything we say or do only delays progress.
It is during these sleepless times we pray.  We open our hearts to God in all honesty including every fact we know plus every wrong or damaged emotion we experience.  God knows all things.  God is with us during these times of uncertainty.  When we acknowledge His presence we can start to feel His peace.  Through all of this we have a divine partner Who has divine answers.
Many times we try to think things through in an effort to handle a divine situation through inferior human efforts but God has all things under control.  He is even working things out while we sleep because He never sleeps.  He is always alert and He is always available to embrace any situation we bring to Him.  There is nothing too hard for Him and any who seek Him, He guarantees will find Him.
Psalm 121:1-4  New Living Translation
I look up to the mountains—does my help come from there?  My help comes from the Lord,    Who made heaven and earth!  He will not let you stumble; the One Who watches over you will not slumber.  Indeed, He Who watches over Israel never slumbers or sleeps.