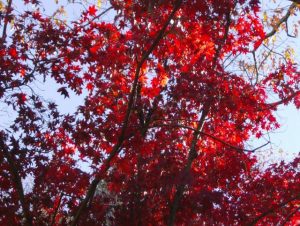 Everyone sins and falls short of the glory of God.  It is a true blessing when He loves us enough to point things out to us that He wants us to change.
During times when we feel embarrassed and ashamed to approach God knowing we have wronged Him His loving arms are open.  He is not looking at our faults, He is looking at our needs.  He waits for our prayer that will allow Him to move ahead and make things right.
We all make mistakes and some can be very serious but God still looks beyond all of that once we approach Him.  He fulfills our needs with His choicest blessings and lovingly escorts us ahead in life.
Though we trip and possibly fall, His hand is always holding our hand pulling us up.  If we do not let go of His hand He will not let go of ours.
Psalm 84:11-12  New Living Translation
For the Lord God is our sun and our shield.  He gives us grace and glory.  The Lord will withhold no good thing from those who do what is right.  O Lord of Heaven's Armies, what joy for those who trust in You.