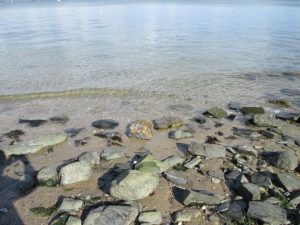 There are times things work out exactly like we want.  We are excited and happy for a while but then it's back to business as usual.  Other times things work out totally opposite the way we want and our neighbor is excited and happy for a while.  Once the excitement and happiness wears off, it's back to business for him as well.
The important thing is for each of us to remain loyal to what we are called to do.  We are never held responsible for the way another person handles his/her job.  As we reach up for His hand that reaches down to us, we will be pulled up every time.  If we lose focus on His hand and where He is leading us it won't be long before our focus is on everyone else. 
Dr. Charles Stanley puts things in a nutshell when he states to obey God and leave all the consequences to Him.  God will handle our consequences as we remain true to Him, otherwise the consequences will be ours.
Whether we get our way or another person gets his way our loyalty is to God.  Nothing changes for us if we remain focused on what God wants us to do.  If we tend to His business He will surely tend to ours.  He will make our business beautiful in every way.  Only trust Him.
Romans 12:10-13  New American Standard Bible
Be devoted to one another in brotherly love; give preference to one another in honor; not lagging behind in diligence, fervent in spirit, serving the Lord; rejoicing in hope, persevering in tribulation, devoted to prayer, contributing to the needs of the saints, practicing hospitality.