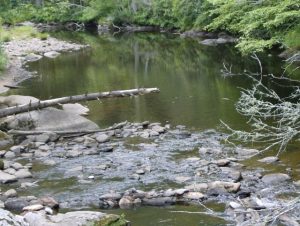 There are beautiful times in this life.  The weather is warm and birds are singing.  There isn't a cloud in the sky and the sun shines brightly on our backs.  Every thing points to God.
Friends are all around.  Weddings and parties are frequent.  Women are giving birth bringing joy to family, friends and all those around.  These things bring blessings to many people and again these things make us notice God.
However walking with Jesus means we walk rocky paths with Him just like we walk the smooth paths.  He is the same Jesus.
When friends fail or people we call friends purposely enjoy hurting us, Jesus is Lord.  When lives are cut short or large gangs of people over take innocent people, Jesus is Lord.
The most famous question people ask during these difficult times is, "Where is God?"  God has not moved.  He is still with us at all times.  It could be God is asking us, "Where are you?"  Is our heart still on the Love of Jesus Christ or has our heart moved to the circumstance placing our focus on doubt?
Romans 15:13
Now the God of hope fill you with all joy and peace in believing, that you may abound in hope, through the power of the Holy Ghost.