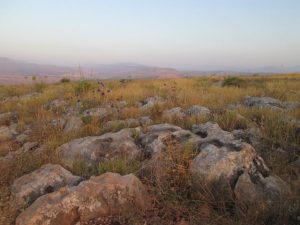 It takes many years for consequences of decisions to roll back around.  Unfortunately each year that passes with no consequences the rolling stone gathers more momentum and sinful particles.  We reap what we sow later than we sow and more than we sow.  The Bible speaks clearly of this when it states "Do unto others as you would have them do unto you."  The Bible also speaks of the farmer who plants seeds.  He will always reap the type seed he sows.
This is true in our spiritual lives.  If we continue to seek God's face He will always lead us in a way that protects us from harm and take care of our needs.  Unfortunately there are always people who will reject God and some will even protest to have God removed from all aspects of life.  Even though it's impossible to remove God, He will back off from those people.  This happened numerous times in the Old Testament when people wanted to do things their way but eventually they cried out when they messed everything up.
Today we live in a time of consequences from decisions made by ones who wanted God removed.  There are still ones rejecting God as we speak and God politely steps aside.  What we have is confusion.  People loudly protest what is right and picket for what is wrong.  Because they speak with such a loud voice they get more press while other good news gets overlooked.  Therefore people believe the negative is all that's available because that's all that gets reported so more people jump aboard the sinking ship.  There is no remorse.  Laws are being made that actually harm other people and those who stand for what is right are quickly silenced.  New babies being born into today's society are being taught that the right way is the wrong way so they know no better.  All they know is to fight for their own way.  However there is still hope.
As all this is being exposed as the new right way of doing things there is still a remnant of God's people who strive to obey Him.  These people still pray and believe.  These are the people who seek truth from the Bible.  These are the people who know the final outcome does not come from the press but the Bible.  These are the people God looks out for in desperate times like this.  These are the people God is growing into His likeness and He will see to it His people multiply.
God's people may be in a minority but the silent majority will quickly multiply because God said if the people don't praise Him the rocks will.  Jesus is worthy of praise because He is Lord.  It's never too late to turn back.  God will receive us with open arms just for the asking.  Now is the time to seek His face.  Tomorrow may be too late.
Romans 1:28-32 The Living Bible
So it was that when they gave God up and would not even acknowledge Him, God gave them up to doing everything their evil minds could think of.  Their lives became full of every kind of wickedness and sin, of greed and hate, envy, murder, fighting, lying, bitterness, and gossip. They were backbiters, haters of God, insolent, proud, braggarts, always thinking of new ways of sinning and continually being disobedient to their parents.  They tried to misunderstand, broke their promises, and were heartless—without pity.  They were fully aware of God's death penalty for these crimes, yet they went right ahead and did them anyway and encouraged others to do them, too.