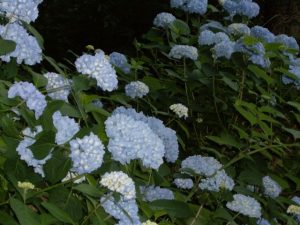 It's all around us.  Road rage, evil campaigning, back stabbing and manipulation are everywhere.  People are setting up others to fail or to make someone look bad in order to cover up the things they do themselves.  Smiling faces from people who despise us are a sure set up for personal gain.  They want our vote or want a positive reference when otherwise they spew hatred toward us any other time.
A cashier doesn't like our looks when we don't even know them so they arrange for our food to be cold.  When we try to make a return they get a smirk like, oh was it not hot.  It's everywhere.  People as a whole are angry and the root cause is refusing God in their lives.  They see our calmness and happiness and instead of wanting to learn more about Christ they arrange for our demise.
They are so full of anger they look for a relief valve by tripping us up.  They look for a reprieve from their anger with a few minutes of triumph at our failure that they set up for us.  Hell is licking its chops for such people.
What are we to do when we are on someone's hit list when we have done nothing to offend them?  We pray.  Colossians 1:9-12 is a beautiful prayer to say for these people that have an agenda to trip us up.  It is the devil's desire for us to give in to anger and retaliate back to them and the devil can surely give deceitful schemes to use against them.  This retaliation is one of the main things to watch out for.  Returned anger hovers around us waiting for us to act.
This anger needs to stop somewhere so why not us.  Sometimes it's easier just to avoid angry people so we don't get sucked into their abyss of anger.  God promises vengeance is His, and He will surely deal with these people in His timing and His way.  As we seek God's face He will visit us with a gift of peace that passes all understanding and we will live safely in His arms.  In the case of anger it's always best to let go and let God.
Ephesians 4:26-27 New International Version (NIV)
"In your anger do not sin": Do not let the sun go down while you are still angry, and do not give the devil a foothold.