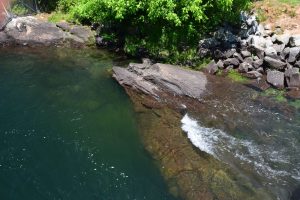 Have you ever experienced a season in life where things go from bad to worse?  Not only do you get disappointing news but somehow you suddenly get plagued with various hardships of your own.  Not long after all this you get a double portion of all the above.
You watch while someone else has no care in the world and they care only about themselves while you seek the will of God and everything falls apart.  You wonder what to do when a season of uproar comes into your life while nobody else seems to understand.
It's important to remember that people who do not walk in the will of God are not challenged by the devil.  They already belong to the devil so things just naturally fall into place for them.  These people need prayers even more because they are blinded by the fact everything is going well for them.
You are continually being confronted by the devil because he does not have your heart.  He always has to get permission from God before any challenge he brings to you.  God will not allow any opposition to come upon you that He hasn't already equipped your faith to handle.  The duration and intensity belongs to God. 
It's always ok to ask God why but it's more important to God for you to ask for the right attitude during these trials.  God has His reason for allowing your attitude to be displayed to each doctor you face or every clerk.  Others watch your attitude as you are turned away from participating while they still get to participate.  People watch as you smile no matter how great the physical pain.
These trials will not last forever and they will leave you better equipped to minister with understanding to others as they walk through similar situations.  God shares deeper meanings with you as you walk through deeper waters in life.  God will never display His deep meanings in shallow waters.
Psalm 51:10-12   Living Bible
Create in me a new, clean heart, O God, filled with clean thoughts and right desires. Don't toss me aside, banished forever from Your presence. Don't take Your Holy Spirit from me. Restore to me again the joy of Your salvation, and make me willing to obey You.