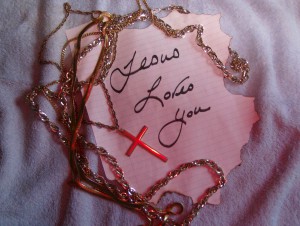 When we do not understand something, ask a young adult.  When we wonder how to get through a major problem in life, ask a teenager.  As we grow older we learn that many obstacles and hurts stem from dealings with people.  The younger the person the more they advise to just walk away, hurt back or just not care.
The older we become the more we see that love gives the most comfort and it gives the most pain.  Younger people love but as they get older they learn the value of being loved and become more grateful to those who care for them. 
God loves us more than we can imagine.  As we grow into His likeness spiritually we learn very quickly that we know nothing at all.  The biggest asset we have is the love from God.   
Proverbs 3:5-6
 Trust in the Lord with all your heart
    and lean not on your own understanding;
 in all your ways submit to Him,
    and he will make your paths straight.