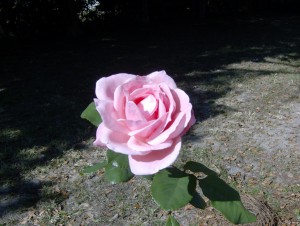 Who but God can create a new born baby?  It took Him an average of nine months to physically put us together.  It took Him from before time even began until now to love us and He is not done yet.  At times we may not see Him, feel His presence or hear His voice but He is very much present.  It is during those times we ride on His shoulders while He carries us over hurdles.  When we do not see Him at all He has it all in His arms.  His greatest work happens when He has control of it all.
We may not have our answer yet or we may not hold in our hands all we want but He loves us anyway.  We are no less as a person just because our answers to prayer are still being prepared.  What God prepares is worth twice the wait.
Psalm 71:5-7
 O Lord, you alone are my hope.
    I've trusted you, O Lord, from childhood.
Yes, you have been with me from birth;
    from my mother's womb you have cared for me.
    No wonder I am always praising you!
My life is an example to many,
    because you have been my strength and protection.