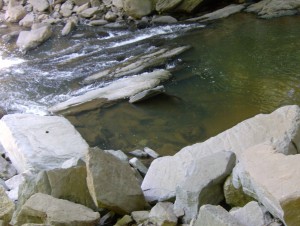 Some of the  best books have a gaudy cover.  The cover is unappealing to look at yet the title is inviting.  Many will pass over such a book and they will learn later it was one of the best books ever written.
This concept works with people.  A kind widow who has a reputation of being one of the nicest people around is overlooked because she is poor.  She wants to make a donation to the building project for an orphanage that would help numerous children.  The people in charge of the project refer her to places where she can mail a donation thinking she has only pennies to give.  They are totally unaware of the fact she came into a large inheritance that would finish the project.
A car dealership has a man to walk up wearing jeans and a sweat shirt wanting to look at cars.  No salesman approached him.  Another potential customer walked up in Sunday attire and salesmen were fighting over him.  That man was just getting ideas with no intention of buying anything.  The man wearing the jeans and sweat shirt walked away and went to a sister dealership.  He had money in the bank and was ready to buy a car and pay for it in full.
The greatest gift that can ever be offered is the gift of salvation through Jesus Christ.  He was a carpenter.
How many times have the greatest blessings in life been thrown away because the blessing was not wrapped in fancy paper. 
Mark 12:10-11
 Haven't you read this passage of Scripture:
The stone the builders rejected has become the cornerstone;
 the Lord has done this, and it is marvelous in our eyes?