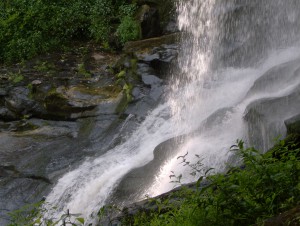 A good salesman can sell almost anything with a bunch of impressive words and a smooth tone.  It does not matter the condition of the item he is selling or if it is even in working condition.  He knows how to sell with big words.  A person can look at the item and tell it's a lemon but some people will buy it anyway because they find the salesman's words irresistible.
Some relationships work like that.  A person doesn't show love but knows how to say all the right things at the right time to hook a person on a bunch of empty feelings.  The trap of being in love with empty feelings is a horrible emotion to try to overcome.  There is a charisma that draws people for the purpose of feeding an oversized ego.  This type relationship damages both people.
The devil is famous for appearing as an angel of light.  The devil deceives with polished emptiness that lures even the strongest Christians.  We should be on guard at all times by remaining in the Word of God.  God will grant us the grace we need to escape these traps before they sink their teeth into us.  We will know a genuine heart by the love they demonstrate.  The love of Jesus is real.  His love is peaceful and comforting with security in His arms.  Jesus never offers an emotional trap that would cause anyone to go against their hearts.  He will lead us to genuine friendships, situations, relationships and businesses when we seek His face.  People who love Jesus will demonstrate His love in their actions.
1 John 3:18-19
 Dear children, let us not love with words or speech but with actions and in truth.
 This is how we know that we belong to the truth and how we set our hearts at rest in His presence.