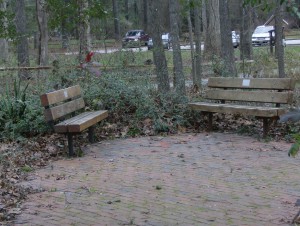 Things in this life do not always go according to plan.  While others seem to have things under control and things fall into place for them, we never know what is in their hearts.  Many times a person with much confidence in their own wealth and abilities are the ones who are empty inside.  Others seem to have one hurdle after another and nowhere to turn for help.
God's loving arms are always stretched out toward us.  He waits patiently for us to trust Him so He can resolve it all for us.  There are things that cannot be resolved by human efforts but only by God's touch.  There is nothing shameful about surrendering things to God.  There is no failure in telling God we do not have the ability to handle certain trials.  He is patiently and lovingly waiting for us to gather under His wing.
1 Peter 5:6-7
 Humble yourselves, therefore, under God's mighty hand, that He may lift you up in due time.  Cast all your anxiety on Him because He cares for you.