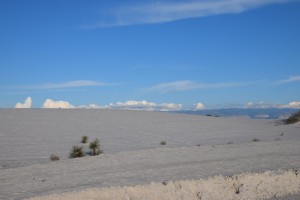 It's easy to recognize when we are loved.  We are accepted for who we are even through mistakes happen.  We are greeted with a smile and kindness that radiates a spirit that brings comfort.  This same love will sometimes give a firm rebuke to get us back on the right track, but there is still peace we have not lost that person's love.
There are others who love us but for many reasons they do not know how to show it.  These people have been disappointed along the way for various reasons.  One of many examples is when an illusion of love has been given to these people when they were never loved.  They trusted in this love then it  became a harsh reality that it never existed.  These people want to show us that they love us but they do not know how.  They have been disappointed and are afraid they may be passing along a hurt instead of a genuine display of love.  It's hard for those people to demonstrate something they have never experienced.
We never know what makes another person act the way they do, therefore it's important to love all people.  God loves all people the same and taking steps of obedience to the things He tells us to do is always the right way to show love.
2 John 1:6
And this is love: that we walk in obedience to His commands. As you have heard from the beginning, His command is that you walk in love.