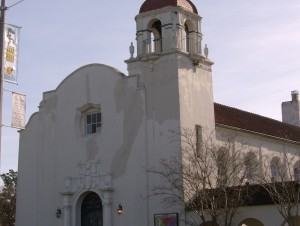 When serving dinner at homeless shelters, workers provide for all who come.  Some of the people are homeless because of circumstances beyond their control.  Many are searching for truth, friendships, understanding or maybe just a smile.  Some people come, not specifically for dinner but more out of loneliness.  Just the sight of another human being is the highlight of some people's lives.  There are even some coming just for a free dinner.  Others are running away from things in life they do not understand.
What ever the reason a person attends, God loves them all.  God does not discriminate when it comes to giving out love.  Eternal life is for any who will accept it.  Therefore it is not up to any person to question why another person attends an outreach.  Love is free.  Pass it on.  His light shines in all things.
Acts 15:8-9
God, who knows the heart, showed that He accepted them by giving the Holy Spirit to them, just as he did to us. He did not discriminate between us and them, for He purified their hearts by faith.